April 10, 2017
Leading IPP orders 50.40 MW of Suzlon's latest S111 120m hybrid turbines
Maiden order of Suzlon's latest S111 120m hybrid turbines 
Installation of 24 units of 2.1 MW, S111 120m hybrid wind turbine generator(WTG) 
Project scheduled for completion in Karnataka by June 2017

Pune, India: Suzlon Group, one of the leading global renewable energy solutions provider in the world, has won a repeat order of 50.40 MW wind power project from a leading IPP company. This is a maiden order for 24 units of Suzlon's new S111 120m hybrid wind turbine generator, each with a rated capacity of 2.1 MW. Located in Karnataka, the project will be completed by June 2017.

Suzlon will execute the entire project on a turnkey basis and will also provide operation and maintenance services. The project has the potential to provide power to over 27,000 households and reduce 0.10 million tonnes of CO2 emissions per annum.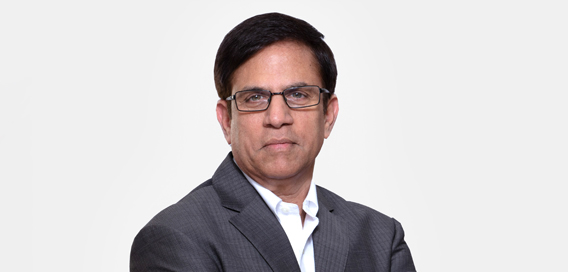 J.P. Chalasani, Group CEO, Suzlon Group said, "This order is a testament of the faith and confidence reposed by customers in Suzlon's technologically advanced products, execution and life cycle asset management capabilities. The project will see the first batch of our new S111 120m hybrid wind turbine generator being installed on a commercial scale. The S111 120 m is an innovative product and will be a game-changer in the Indian wind industry, with its cost effective design and superior technology S111 120m will further reduce the levelised cost of energy (LCoE)." 
The S11X 2.1 MW platform features the time tested Doubly Fed Induction Generator (DFIG) technology which is designed to optimally harness available wind resources. It not only delivers higher energy yield, but also offers higher return on investment for customers.

About Suzlon Group:

The Suzlon Group is one of the leading renewable energy solutions providers in the world with an international presence across 19 countries in Asia, Australia, Europe, Africa and North and South America. With over two decades of operational track record, the Group has a cumulative installation of approximately 16.07 GW of wind energy capacity, over 8,800 employees with diverse nationalities and world-class manufacturing facilities. Suzlon is the only Indian wind energy company with a large in-house Research and Development (R&D) set-up in Germany, the Netherlands, Denmark and India. Over 10 GW of the Group's installation is in India, which makes up for ~35% of the country's wind installations, making Suzlon the largest player in this sector. The company has recently forayed into the solar space. The Group, headquartered at Suzlon One Earth in Pune, India, is comprised of Suzlon Energy Limited and its subsidiaries.