S97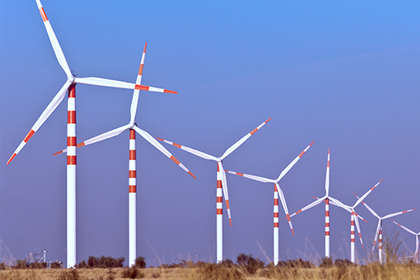 The Suzlon S97-2.1 MW series is an award-winning wind turbine generator range which was specially designed to make low wind speed sites profitable.
It was available in two variants:
S97-90m - All steel tubular tower that reaches a height of 90m
S97-120m - All steel tower that combines the lattice and tubular structure with a unique transition piece that reaches a height of 120m.
This innovative design of S97-120m won the prestigious Golden Peacock award 2016 in the 'eco-innovation' category.View the story behind the award
The S97 series has been phased-out since 2018. During the three years of its successful installations, more than 1359 turbines of S97 were installed with a cumulative capacity of more than 2,853 MW.
Why was S97 the preferred choice?
An award-winning innovation by Suzlon
Increased height and stability
Reduced cost, simpler logistics and ease of construction
Design that enables higher generation
Made low wind sites that were previously unusable, viable