Turnkey Project Services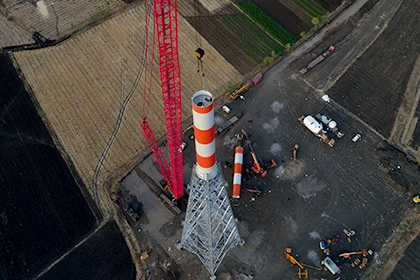 With the tariff based bidding become the way for adding renewable energy in India, at the national level, Suzlon is well placed to assist its clients in overall wind power project delivery through an end-to-end, turnkey Project Service Suite or Selective Service offering based on the client and the project requirements; in the most competitive manner.
Suzlon's project services range from conceptualization to commissioning including but not limited to, overall project management and complex front-end engineering and design. With our rich expertise in successful installations of over 19,710 MW across 17 countries, Suzlon's expertise covers an entire gamut of project requirements across the value chain. Moreover, its global experience in project execution assures the customer of best-in-class wind park development delivering high reliability and performance.
Suzlon's project services and solutions stand apart:
Proven track record of successfully constructing and managing customized wind parks
Experience with diverse climatic zones and site complexities
Strong front-end engineering
Interface management skills
An in-house talent pool of its multi-cultural, multi-ethnic, global workforce