Turnkey Project Services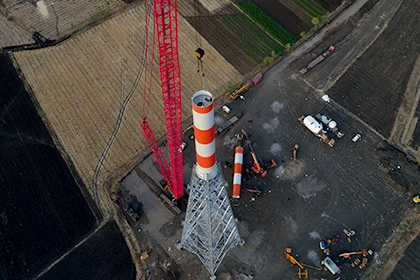 Suzlon is well placed to assist clients in overall wind power project delivery through an end-to-end, turnkey project service suite or selective service offering based on the client and the project requirement.
Suzlon's project services range from complex front-end engineering design, construction, to installation and commissioning. With a wealth of rich experience from successful installations of over 17,000 MW across 18 countries, Suzlon covers the length, breadth and depth of customer requirements across the value chain. Moreover, its global expertise in project execution assures the customer of best-in-class wind parks delivering high reliability and consistent energy generation.
Suzlon's project services and solutions stand apart from others because of:
Proven track record of successfully constructing and managing customized wind parks
Coverage of diverse climatic zones and site complexities
Strong front-end engineering
Interface management skills
In-house talent pool of its multi-cultural, multi-ethnic, global workforce